The Elephant Rope
As a man took a leisurely walk through the well-maintained pathways of a renowned wildlife sanctuary, he came across a majestic herd of elephants. This contained and tourist-friendly location provided a perfect opportunity for visitors to experience these enormous creatures up close. Despite being in such a controlled environment, he couldn't help but wonder at the sight of the elephants being held by nothing more than a tiny rope tied around their front legs.
Curiosity got the better of him, and he approached a nearby trainer to inquire about the peculiar situation. "Why do these massive animals stay put and make no effort to break free?"
"Ah, my friend, when these elephants were just young and small, we used the same size rope to restrain them. At that tender age, it was strong enough to hold them in place. As they grew older and more formidable, their minds got conditioned to believe that the rope could still confine them. Even though they possess the strength to break away, they never attempt it, for their belief in the rope's power keeps them anchored."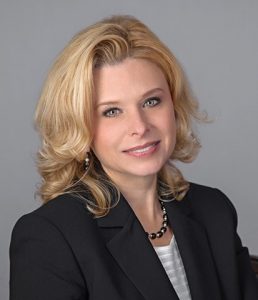 This extraordinary encounter left the man deep in thought. He realized that, like elephants, many of us carry the weight of self-imposed limitations throughout our lives.
How often do we grasp onto beliefs that we cannot accomplish something just because we encountered failure in the past?
~ Elisa McNinch, Realtor
---
Our Featured Listings
The Houston housing market has softened and seems to bein the process of becoming a more "balanced market" again. If you are searching for a Realtor to help you list or buy a home, we encourage you to give us a call to see if we are the "right" agent for you.  
Take a look at our Featured Listings below:
If you would like to search the Houston MLS system for your next property, click on the Home button on the top menu bar to navigate the main BrunerTeam website.
Note: We are taking new listings all of the time. 
ACTIVE LISTINGS:
PENDING:
16308 Smith St in Jersey Village (77040) – www.har.com/88006730

– 2-story, 2706sqft, 4 bedroom, gameroom, 2.5 baths, 2 car garage. Swimming pool. Roof 2021 & exterior paint 2023.

23514 Messina Harbor in Ventana Lakes (77493) – www.har.com/54063170 – 1-story, 2771sqft, DR Horton built in 2018, 4 or 5 bedrooms, 2 baths, 3-car garage. No carpet. Separate shed or workshop. Tons of amenities & updates.
18122 Ravenfield in Deerfield Village (77084) –

www.har.com/95932505

 – 2-story, 2650sqft, 4 bedrooms, 2.5 baths, 2 car garage. Solar panels, water softener, 2 high-efficiency HVACs with air purification systems, & more. 

(Under contract in only 9 days!)
---
October Roundup
Oct. 1, International Coffee Day. A global celebration to promote and appreciate this beloved beverage and recognize the millions of people involved in its production and trade.
Oct. 4, World Animal Day. A day dedicated to raising awareness about animal welfare and encouraging the protection and rights of animals worldwide.
Oct. 10, World Mental Health Day. An internationally recognized day that aims to raise awareness about mental health issues, promote mental well-being, and advocate for improved support and resources.
Oct. 14, World Food Day. A day established by the United Nations to highlight the importance of food security and sustainable agriculture, with a focus on combating hunger and malnutrition.
Oct. 31, Halloween. A popular holiday celebrated in many countries in which people dress up in costumes, engage in festive activities, and go trick-or-treating. BOO!
---
Monthly Recipe: Copycat Broccoli Cheddar Soup from Panera's Bread
Per one of my loyal reader's requests, I found a delicious soup recipe for my October newsletter. If you the love broccoli cheese soup from Panera's Bread, take a look at this recipe from Better Homes & Garden:
For more go to:  Our Copycat Panera Broccoli Cheddar Soup
---
Computer-Friendly Stretches
Ever wonder why your body hurts when you're sitting at your computer? Although many reasons could be the culprit—from the ergonomics of the chair to the length of time you're sitting—one thing is for sure:
Stretching will help relieve the pain. Here are some ideas:
Arms: Straighten an arm out in front of you at shoulder height. Make a fist and bend the arm down as though pouring something. Hold for ten seconds. Repeat five times.
Back. Put one foot on the opposite knee. Lean forward slowly and hold for ten seconds. Alternate sides and do five sets.
Legs. Stand with feet shoulder-width apart and place your hands as if sliding them into the back of your pants pockets. Slowly lean backward a little and hold for ten seconds. Keep your chin tucked into your chest, then look at the ceiling and return. Do ten reps.
Hands. Straighten an arm in front of you at shoulder With the other hand, bend the wrist back so your fingers point to the ceiling. Pull back on the fingers gently. Hold ten seconds. Do five total reps, then repeat with the other hand.
Shoulders. Reach one arm up straight above your head and stretch your fingers. Move your head down to your chest and then back. Switch arms.
---
September 2023 Happenings In Houston
The new school year has begun. Take a look at some events and activities Houston has to offer: "Midsummer Night's Dream" at Houston Ballet; Houston Astros at Minute Maid Stadium; "Madonna," & more at Toyota Center; Houston Jazz Festival; "American Mariachi" at The Alley Theater; "Blockbuster Broadway" at Houston Symphony; 27th Annual Turkish Festival; The Hobby Center; Cynthia Woods Mitchell Pavilion; The Alley Theater; Theater Under The Stars; Houston Zoo; Houston Symphony; Miller Outdoor Theater; Wortham Theater; Jones Hall;  N.A.S.A & Space Center Houston; Art Car Museum; Arboretum & Nature Center; Natural Science Museum; Kemah Boardwalk; & SO MUCH MORE! Take a look at some of the events in the links below for you, your family, & friends to enjoy in Houston & the surrounding areas:
Visit Houston: September Events in Houston 2023
Houston Mom's: Happenings in Houston in September
Kids Out and About.com: September activities in & around Houston
101 Family Day Trips Around Houston
---


October 7
The Lighter Side
Why shouldn't you tell a secret to a pig? 
He's a squealer.
What kind of paper makes you itch?
Scratch paper.
What gets no wetter no matter how hard it rains?
The ocean.
What do you call a calf after it's six months old?
Seven months old.
How does a boat show affection?
It hugs the shore.
Southern Living: 13 Surprising Ways To Clean With Laundry Pods
From Southern Living, "These powerhouse pods are good for far more than washing dishes. It's been said that good things come in small packages. When it comes to dishwasher pods, this couldn't be more true. As far as we're concerned, the fact that so much cleaning power can be packed into those tiny dishwashing pods is pure magic. The same goes for dishwasher tablets. Convenient and hard-working, dishwasher pods and tablets are a staple to keep on hand for anyone who values quick and easy cleaning solutions. Just pop one into the dishwasher, and you're all set—it couldn't be simpler. Now, repurpose these helpful tablets to expand that ease across your home. Not only do they make doing the dishes a breeze, but these pods can also hold their own for cleaning other parts of the house, too. 
Chemist Alexis Rochester explains that the versatility of dishwasher pods is due to their ingredients. "The mixture of enzymes, alkalis, and surfactants is good for grease stains, food stains, and even odors," she explains. These things are all very helpful for cleaning dishes, but can also be used to tackle grease, food, and odors elsewhere."
For more go to:  13 Surprising Ways To Clean With Laundry Pods
---
Get Your Groove On
Although line dancing looks like so much fun, it can be baffling on your first try. However, after you learn and understand the secrets to the art, line dancing is much less daunting.
A line dance lasts three to five minutes, and you can drop out any time. Among the popular line dances, the Electric Slide is the shortest—lasting two to three minutes—making it a good beginning dance to learn and is the dance that often opens a line dance party, especially as a warmup. The steps are fairly easy, and the dancers face different directions four times.
If you are new to line dancing, here are some tips:
The dance starts when the singing Everything before that is the intro.
Moves usually change after four When you get to four, you'll change direction or make a new move.
You can make any move plain or fancy, low movement or Instead of doing actual stomps, for example, do a tap.
Notice how many times the dancers turn to face a different direction. These are called A line dance can have up to four walls, but the dance will usually end up facing the same way it started.
Here are some other popular line dances:
Cha-Cha Slide. You get to make a little cha-cha move and there are some hops, but you can substitute them with tiptoes.
Boot Scootin Boogie. This one is more difficult because it has a series of hops, including one in which dancers cross their legs. It also has a quick half-beat step.
Cupid Shuffle. This modern song has easy steps and kicks, although experienced line dancers usually improvise their steps. Stick with the basics at the beginning.
---
Southern Living: Meet the Women Redefining Barbecue in Texas
My best friend's granddaughter Stella loves barbecuing. Her specialty are pork chops. At 12 years old she has even participated in the San Antonio Rodeo cookoff. I saw this article and thought of her. From Southern Living, "There are a lot of strong women in the barbecue world," says Sawyer Lewis of LeRoy and Lewis Barbecue in Austin. "They're making big things happen and being taken seriously."
These innovators can be found shoveling coals in smoky pit houses, serving guests out front, and running the day-to-day operations behind the scenes. They're teaching others the secrets of barbecue and live-fire cooking online, on television and at in-person events too. Much of this energy can be found in Texas, a place that's long been a bastion of Southern 'cue traditions. Here are just a few members of this new generation of Lone Star State women who are shaking things up and shaping the future of the industry."
For more go to:  Meet The Women Redefining Barbecue in Texas
---
A Doorbell For Fish!
The city of Utrecht in the Netherlands has created a unique solution to help humans and marine life live in harmony. It created a fish doorbell.
Utrecht has many dams and locks that disrupt fish migration. The fish travel Utrecht's Vecht River, a branch of the Rhine River, to the Kromme River, where they spawn in the shallow waters of the Kromme.
But manmade structures, such as dams and locks, frequently disrupt their migration. In Utrecht, the Weerd Lock is one such obstacle to migratory fish.
Ecologist Mark van Heukelum told the Weerd boat lock manager that the boat lock was an obstacle for fish. The lock manager said he would open the lock for fish, but he didn't know when fish were ready to get through. That is when an idea was born!
Van Heukelum came up with the idea of an underwater webcam that anyone could view online, and when people saw a fish, they could ring the virtual doorbell and the lock manager would open the gate.
The idea has worked marvelously. In its first spring season in March 2023, people rang the fish doorbell more than 100,000 times.
The video feed will be inactive until March, when the fish will be knocking at the door again. You can watch the fish at visdeurbel.nl.
---
         Better Homes & Garden: Should You Use a Dish Rag or Paper Towel To Wipe Down Kitchen Countertops?
I found this article interesting as I clean using dish rags (that I change out often), cloth napkins that I launder regularly, sponges that I sanitize by running through the dishwasher, etc. From Better Homes & Garden, "You might not want to hear what can be hiding in your everyday dish rag. There's a household debate that divides roommates, spouses, and friends alike: Should you use a dish rag or a paper towel for cleaning the kitchen? It's common knowledge that a reusable dish rag is more sustainable and cost-effective than a disposable paper towel, but what about the cleanliness of the damp rag after being used on spills, dishes, and hands? There are pros and cons to both methods, but we looked to experts to help us end this kitchen-cleaning dispute."
For more go to:  Should You Use a Dish Rag or Paper Towel to Wipe Down Kitchen Countertops
---
Respite Care: Every Caregiver Needs A Break
Respite is time off, time away, a much-needed time for a caregiver. It's relying on someone else, whether a friend, relative, volunteer or professional, who can fill in for you and give you some time to yourself — because your wellness should be priority number one.
Unfortunately, according to a National Respite Coalition survey, most caregivers don't realize they're in need of respite care until it's too late.
Only a small percentage of a National Alliance for Caregiving members actually used respite care. When they did, it was because of a health crisis or another emergency.
The challenge is that they view themselves not as caregivers, but as spouses, parents, or siblings who feel it's their duty to provide care. They don't believe they deserve a respite. 
If you are a caregiver, you need time away – just as any worker needs a vacation from the daily stress of their job, according to the National Caregivers Association. It's a break that renews you.
The ideal respite is to go somewhere else so you're not in the same environment. That's the best way to clear your head. It gives a little bit of your life back. 
---
Southern Living: 20 Walkable Girlfriend Getaways That Exude Southern Charm
From Southern Living, "Spa days are definitely a worthwhile indulgence, but what we really love is to pack up the car, pile in with our closest gal pals, and explore somewhere new. The best girlfriend getaways are low-pressure, relaxing, and full of fun, which is why we suggest booking a ladies' weekend to one of the South's many walkable towns. Whether your crew wants small-town charm (ever heard of Beaufort, South Carolina?) or the bustle of a big city (hello, D.C.), you'll find pedestrian-friendly spots scattered across the entire region. While walking can be an enjoyable activity in and of itself, it's also an efficient, fun way to see the sights (and squeeze in more conversation with your friends). So charge up your Fitbit, and start planning a girls' trip to one of the best walkable destinations in the South."
For more go to: 20 Walkable Girlfriend Getaways That Exude Southern Charm
---
Halloween: Dressing Up On The Cheap
Have the price tags on Halloween costumes caused a scare? You're not alone. Halloween costumes can get quite pricey, especially given that the outfits will likely get worn only a few times. And many children will quickly outgrow their Halloween costumes, meaning you may have to shell out for a new costume every year. Fortunately, there are some steps you can take to lower Halloween costume and decoration costs.
You can make many great costumes and decorations yourself, spending only a few dollars on supplies.

Seasonal products often come at a premium due to high demand. Sometimes you can find great costumes outside of the Halloween section.

After Halloween wraps up, you can often find awesome costumes on the cheap. The same is true for Halloween decorations. Instead of waiting until next year, pick up some stuff this November.

Thrift stores often put together Halloween collections where you can find costumes, props, and costume-ready clothing pieces.
September 2023 Triv

ia Answer
Question:   Which planet in our solar system has the most moons?
Answer: Saturn
Congratulations to _____! 
Your name was randomly selected from all of the correct entries. You've won a $50 gift card to one of the following: Amazon.com, Target, Khol's, Bed, Bath, & Beyond, Home Depot, Academy, Petsmart, Outback, Carrabba's Italian, Texas Roadhouse, Cracker Barrel, Olive Garden, Domino's Pizza, Papa John's, Chili's, Red Robin, Panera's, OR IHOP.  IT'S YOUR CHOICE!
October 2023 Trivia Question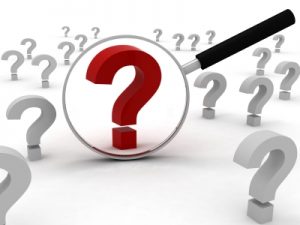 Question:   The famous Oktoberfest celebration takes place in which city in Germany? 
Everyone who contacts Elisa via email (Elisa@BrunerTeam.com) or phone (832-746-7911) with the correct answer by October 25th will be entered into a drawing for a $50 gift card to one of the following: Amazon.com, Target, Khol's, Bed, Bath, & Beyond, Home Depot, Academy, Petsmart, Outback, Carrabba's Italian, Texas Roadhouse, Cracker Barrel, Olive Garden, Domino's Pizza, Papa John's, Chili's, Red Robin, Panera's, OR IHOP.  It's your choice!
---
Facebook Page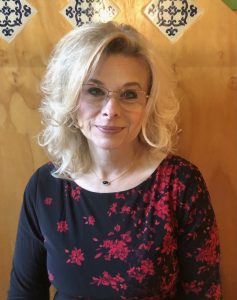 Dear Readers,
You are welcome to check out my business Facebook page where I post our latest listings as well as real estate tips, etc throughout the month. Just go to  ElisaMcNinchRE. 
And as always, thank you for allowing me to be your real estate consultant for life. I love what I do because of clients like YOU! 
– Elisa McNinch, Realtor