Best Room in the House
Just after Ulysses S. Grant had been named General-in-Chief of the armed Union forces during the Civil War, he and his son traveled to Washington, D.C.
After a long and tiring trip, they arrived on horseback at the Willard Hotel. The harried desk clerk glanced outside at the latest arrivals as they hitched up their horses and gathered their few belongings to bring inside. From the dimly lit front desk, the clerk didn't recognize General Grant and took him for another weary, dusty Union soldier.
He decided to save his larger rooms on the first floor for any important figures who might pass through town later that day.
When Grant and his son asked for lodging, the clerk replied that the only room he had available would be on the top floor, up a long flight of steps.
Tired from travel, Grant said the small room would be fine. However, when he signed the register: "U. S. Grant and son," the clerk recognized his name and realized the significance of the person in front of him.
Immediately, he told the general that he could stay in the large, prominent room that Abraham Lincoln had stayed in just before his inauguration as president.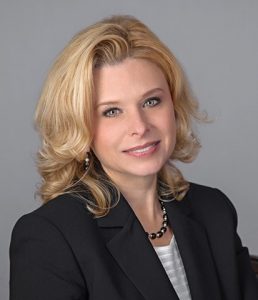 With no change in expression, Grant said that would be fine, too. He hadn't let his new rank go to his head.
He was focused on the job he did by day, not the extravagance of the room he slept in by night.
~Elisa McNinch
Featured Listings
Click on the Home button on the top menu bar to navigate to the main BrunerTeam website or use the right-hand window. Take a look at our Feature Listings below:
November Is:
American Diabetes Month— Diabetes, a condition in which the body is unable to produce or use the insulin it needs to process glucose, afflicts millions of people in the U.S. and can lead to disability and death.
American Diabetes Month was created to raise awareness about the seriousness of this disease and the importance of treatment.
34 million Americans have diabetes and another 88 million have pre-diabetes, which means it likely affects at least one person in your life.
Visit www.diabetes.org/get-involved to learn more or find out how you can help.
Prevent Burnout Before it Happens
Even the most successful people have to deal with burnout— that feeling that comes when we're overworked, overstressed, and in a slump. Here are some strategies for combating it:
Recognize the problem. Admit to yourself that you are burning out, and that it is a result of the way you invest your energy. Avoid blame; take action instead.
Keep working. Don't give up. Instead, change how and where you invest your energy. Decide what you want and invest your energy accordingly.
Enlist a partner. Tell someone how you're going to change, and make sure that person will hold you accountable to your commitment.

Examine your habits. If you know certain behaviors leave you drained of motivation and enthusiasm, try to eliminate or replace them. Limit your contact with people or activities that don't help you maintain your energy.

Reassess on a regular basis to preserve your sense of balance.

Monthly Recipe: Pumpkin Pound Cake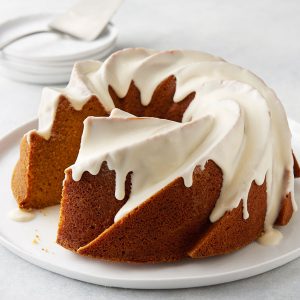 Pumpkin pie goodness in a delicious pound cake from Land O' Lakes. This simple pound cake recipe uses pumpkin pie spice and the convenience of canned pumpkin to create the flavors of fall.
https://www.landolakes.com/recipe/19440/pumpkin-pound-cake/
Lead From Anywhere
Being part of a team doesn't mean you can't stand out from your peers, whether you're in a busy workplace or working from home. To become a star, focus on the process. Here are some suggestions:
Stay on top of your industry:
Spending just 15 to 20 minutes per day doing some research on your business and industry will keep you more up-to-date than most of your peers.
Find out how you can be more valuable:
Ask managers how you can contribute more. You may get a chance to work on innovative projects that help the company achieve its goals.
Tackle the hard projects:
Volunteer for jobs others don't want to tackle. Your peers will appreciate it— and your boss will notice, too.
Lend a hand to colleagues:
When others are struggling to get their work done, offer to help them; make sure it doesn't distract from your own tasks.
Give credit to those who help you along the way:
Don't hog the glory. Acknowledge the help you receive from your co-workers, and they'll be more willing to support you in the future.
Reach out:
Whether you're working from home or in a busy workplace environment, take the time to ask colleagues how they're doing. The human connection is important and can turn a functional team into an excellent one.
Be patient:
Becoming a star won't happen overnight. If you expect too much too soon, you'll just set yourself up for disappointment. Keep a sense of perspective about getting ahead.
10 Winter Vegetables to Grow at Home
From DoItYourself.com – Winter's more than just bed time for your garden. Plenty of delicious, healthy vegetables will grow happily during the colder months, either in protected gardens, indoor containers, or underground.
https://www.doityourself.com/stry/10-winter-vegetables-to-grow-at-home
Perspective
It was shaping up to be a rough day for Joe. First, his alarm went off and when he reached for the snooze button, he tumbled out of bed, banged his head, and landed in a heap of tangled sheets on the floor.
He showered and dressed, jumped into his car and turned the key only to find out the car wouldn't start. He called the auto club, but his membership had lapsed. He called a ride service, but they told him it would be a 20-minute wait.
Finally, he arrived at work an hour late and missed an important meeting… but showed up just in time to be chewed out by an irate customer.
Joe decided that what he really needed was a cup of coffee, but when reaching over to turn his computer on he knocked his mug over, spilling hot coffee in his lap before it fell to the floor. Bending over to pick up his mug, he again banged his head, this time on the edge of his desk.
His assistant walked into his office with a stack of urgent messages. "Wow!" he said, surveying the disaster. "Bad day?", she asked.
"No, it's a great day!" Joe sat up, holding a dusty pen. "I just found my lucky pen!"
20+ Fall Cocktails to Toast the Season
As the holidays are just around the corner, take a look at these cocktails like Bourbon Apple Cider Thyme Punch from Southern Living Magazine. You may find something new as you entertain family & friends during the holidays.

https://www.southernliving.com/drinks/fall-cocktails
The Next Great Novel
November is National Novel Writing Month. Ready to try your hand at writing the next great novel?
Nanowrimo.org is a website filled with thousands of people working on their novels… and you can join them in setting a writing goal, typically a 50,000-word novel. That might sound daunting, but breaking it down to a daily goal— and earning badges along the way— keeps the goal manageable.
For more information about getting started, go to www.nanowrimo.org and get to writing!
Keeping Safe at Work
Whether you're returning to a workplace, taking over a new space or working from home, you don't want to waste time searching for basic supplies when a minor injury happens. Keep a first aid kit accessible and well stocked with supplies, including these items:
Adhesive bandages of assorted sizes.

Sterile gauze and adhesive tape.

Antiseptic wipes for small cuts.


Eyewash.

A cold compress that does not require refrigeration.

Tweezers for removing pesky splinters.

November is also a great time to schedule safety retraining— the bustle of December is still weeks away, so now is a great time for a refresher.
Remember to cover these important areas of concern:
The importance of knowing when to dial 911 for trained emergency help.

Proper maintenance logs of equipment, whether that is a workplace alarm system or a home heating and air conditioning unit.

An evacuation plan in case of emergency.

The Buzz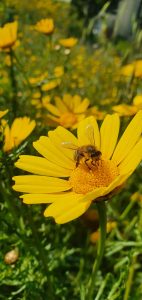 Power lines could be messing with honeybees by emitting electromagnetic fields that can alter the insects' behavior and ability to learn. In the lab, honeybees (Apis mellifera) were more aggressive toward other bees after being exposed to electromagnetic fields,or EMFs, at strengths similar to what they might experience at ground level under  electricity transmission lines, according to a ScienceNews article. Those exposed bees were also slower to learn to respond to a new threat than unexposed bees were.
"The reductions in learning are pretty concerning," said Sebastian Shepherd, the entomologist who worked on the study. "These were bees that were very happy and healthy" before being exposed to EMFs in the study.
The finding may be one clue to help explain the recent and mysterious decline in managed U.S. honeybee colonies. Beekeepers reported that some colonies' worker bees have simply vanished.
Speak With Confidence
Most of us would rather dig a ditch than give a speech. However, the holidays are upon us with end-of-the-year presentations and all manner of gatherings (online or in person) that may require taking center stage.
The next time you're offered the chance to make a presentation, say "Yes!" and follow this advice:
Learn about your audience
Who will be listening and what is important to them? If you're following other speakers, find out who they are and get an idea of what they're going to cover so you can fit your remarks into the right context.
Know your material
Do enough research to understand your topic and anticipate the questions you're likely to be asked. Prepare an outline, if not a whole speech, and follow it as you talk.
Be clear on the reason for your speech
Audiences rarely enjoy vague, wishy-washy speeches. Decide what you want your main takeaway to be, a clear call to action, and structure your speech around it.
Practice, practice, practice
Run through the speech a few times before you deliver it to an audience. You'll feel more comfortable with a solid mastery of the words.
Have a strong opening
You don't necessarily have to open with a joke, but your opening lines should be clear and focused. Briefly thank the host and the audience, then confidently move into the bulk of your speech.
Finish on time
Few listeners ever wish that a speech was longer. As you practice, keep an eye on how much time you're using, and stick to the time limit. If you come up short, you can always take questions.
Happy Thanksgiving to you and yours!
August & September 2020 Trivia Answer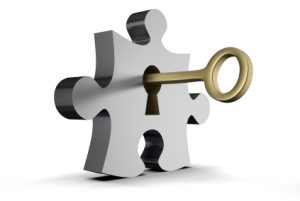 Question:  What famous car was first produced in 1908?

Answer:   Ford's Model T

Congratulations to David Paul ! Your name was randomly selected from all of the correct entries. You won a $50 gift card to one of the following: Amazon.com, Academy, Target, Khol's, Bed, Bath, & Beyond, HEB grocery, Willie's Icehouse, OR Pappas restaurants. Your choice!
November 2020 Trivia Question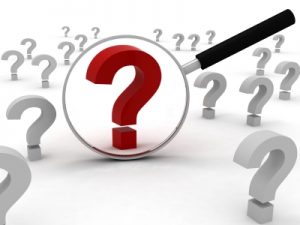 Question: The native Wampanoags called what bird a neyhom?

Everyone who contacts Elisa via email (elisa@brunerteam.com) or phone (832-746-7911) with the correct answer by November 20th will be entered into a drawing for a $50 gift card to one of the following: Amazon.com, Academy, Target, Khol's, Bed, Bath, & Beyond, HEB grocery, Willie's Icehouse, OR Pappas restaurants. Your choice!