Good Luck, Bad Luck?
There is a story of a farmer whose wild stallion ran off one day.
His neighbors gathered around to commiserate with him, all muttering, "This is very bad luck."  
The farmer overheard them and shrugged, then said, "Bad luck, good luck, who knows?"
A few days later the stallion returned with a herd of wild mares. The neighbors congratulated him, saying "This is very good luck!"  
"Bad luck, good luck, who knows," said the farmer, again shrugging.  
A week later the farmer's son was trying to train one of the new mares and was thrown from the horse and broke his leg.  
The neighbors gathered again, shook their heads and said, "This is very bad luck."  
"Bad luck, good luck, who knows," said the farmer.  
Several weeks later, a few soldiers passed through the town looking for able-bodied youth to conscript into the army. When the soldiers came to the farmer's house and saw the boy's broken leg, they left him alone and moved on.  
The neighbors gathered around, saying "That was very good luck!"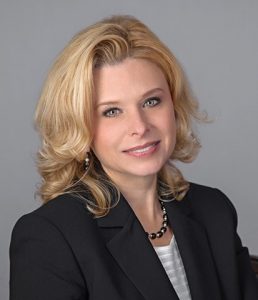 "Bad luck, good luck, who knows?" shrugged the farmer once again.
The moral of the story: All luck – good and bad – is fleeting, so don't get hung up on it!
~ Elisa McNinch, Realtor
---
Our Featured Listings
The Houston housing market has softened and seems to bein the process of becoming a more "balanced market" again. If you are searching for a Realtor to help you list or buy a home, we encourage you to give us a call to see if we are the "right" agent for you.  
Take a look at our Featured Listings below:
If you would like to search the Houston MLS system for your next property, click on the Home button on the top menu bar to navigate the main BrunerTeam website.
Note: We are taking new listings all of the time.

Our Upcoming Open Houses:
---
A Hash for Potato Chip Lovers
Think of this fun recipe as a college shortcut, or a kitchen adventure. Add potato chips to your morning eggs. Crumble them into a scramble, stuff them into an omelet, or go with the hash. You can measure everything by hand! Here's what you need:
A small pat of butter

2 handfuls of vegetables

1 handful or more of cooked breakfast sausage, bacon, leftover carnitas, etc.

3 handfuls of baked potato chips or veggie chips

2 eggs

Chives, fried leek greens, parmesan cheese or other cheese for topping
Melt the butter on medium heat, then cook your vegetables until they are soft, seasoning with salt and pepper to taste. Add and heat your meat. Then, add your potato chips, a handful at a time, crushing each handful slightly. Give everything a good stir until it's well coated. Finally, make two little wells in the chip mixture, reduce the heat to low, and crack two eggs into the wells. Cover the pan with a lid and let the eggs steam until they are just set. Top with chives or fried leek greens, and sprinkle on some Parmesan or other cheese. Enjoy with hot sauce if you like a hint of heat.
---
Bill Gates' Annual Reading List
Bill Gates is one of the richest men in the world. He's also pretty smart and engaged in philanthropy. That makes him a decent guy, someone whose recommendations about business and success are worth listening to.
Every year, Gates releases his recommended reading list. The list is usually eclectic and contains books many of us have never heard of.
This summer's list contains a book called The Power, by Margaret Atwood. Gates said it was a recommendation from his daughter, Jenn. Other books on Gate's list are:
Why We're Polarized, by Ezra Klein
The Lincoln Highway, by Amor Towles
The Ministry for the Future, by Stanley Robinson
How the World Really Works, by Vaclav Smil
---
Monthly Recipes: 42 Easy Labor Day Desserts So Tasty That Everyone Will Forget Summer Is Ending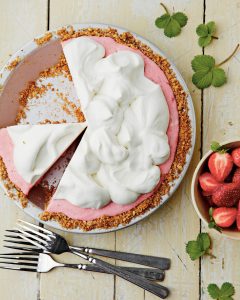 From Southern Living, "Just as Labor Day weekend caps off the summer season, a delicious dessert gives a bittersweet finishing touch to the Southern cookout. If the good times have to come to a close, we want it to be while taking our last bite of gooey fruit cobbler or chilled icebox pie. During summertime, we're gunning for easy cookout desserts that keep us cool in the scorching heat and make the most of seasonal favorites like peaches, berries, watermelons, and nectarines. Our Labor Day dessert recipes do just that, from our easy Peach Icebox Cake to our classic Cherry-Nectarine Pandowdy, because while our days wearing white pants this year may have come to an end, our dessert desires have not. Chocolate lovers shouldn't fear, though; We've thrown in easy-to-make and easy-to-take options, including our new favorite: the No-Bake Peanut Butter-Fudge Ice-Cream Pie. Whatever your cookout calls for, these Labor Day desserts are sure to wow the crowd." (Photo of a Strawberry-Pretzel Icebox Pie).
For more go to:  42 Easy Labor Day Desserts
---
Position Yourself As An Expert Source
People respond to authority. You'll be able to persuade them more easily if you can position yourself as an expert in your field or industry. Here are some tips for establishing your credentials:
Cite the experts yourself. Show people you've done your homework. Quote authoritative sources of information that they already trust, and you'll build your reputation as a reliable resource.

Highlight your qualifications. Don't beat people over the head with your degrees and accomplishments, but do look for ways to remind them of your expertise and knowledge. "When I was managing a marketing department at XYZ Company," is one way to establish your experience, for example.

Get testimonials. Nothing enhances your credibility like recognition from other experts. Ask others to share their experience working with you. Their positive words will support your image.

Dress appropriately. You don't have to wear a three-piece suit for every meeting, but pay attention to your appearance. Does it send the right message—do you look like you're someone people can depend on?
---
Lincoln Settles A Problem
Abraham Lincoln ran a legal practice, but he never encouraged litigation that was unnecessary. One day, as Lincoln was working at his practice, an impassioned man entered the establishment. He pleaded with Lincoln to bring suit against a man who was impoverished and in debt.
The man wanted to sue the debtor for $2.50. Lincoln tried to reason with the man, but the angry man was set on getting his revenge. When Lincoln saw that he could not talk the man out of bringing the lawsuit against the debtor, he slyly asked for $10 in legal fees to head up the lawsuit. The man paid the money to Lincoln.
Lincoln then quietly hunted down the debtor and gave him half of the legal fee. The debtor used part of the money to pay off the man who brought the lawsuit against him. In this way, the man who brought the suit was completely satisfied that justice had been done, the debtor got out of debt, and Lincoln probably had a good laugh about it all.
---
September 2022 Happenings In Houston
Welcome to September in Houston. Summer is coming to an end and kids have headed back to school. Take a look at some events and activities Houston has to offer: Water Parks, Botanical Gardens, Raceway & Motorsports Park, Alley Theater, Miller Outdoor Theater, Downtown Aquarium, Historic Strand District in Galveston, Art Car Museum, Battleship Texas, Discovery Green, Live Music Events, Market Square Park, Sporting Events, Houston Arboretum & Nature Center, Children's Museum, Theater Under The Stars (TUTS), so much more. Take a look at some of the events for you, your family, & friends to enjoy in Houston & the surrounding areas:
Visit Houston: September Events in Houston 2022
Houston Mom's: Happenings in Houston in September
Kids Out and About.com: September activities in & around Houston
101 Family Day Trips Around Houston
---
5 Big Deal Breakers for Hiring Managers
Among the you-should-know-better-by-now blunders, JazzHR's survey of more than 500 hiring professionals revealed these insights:
90% of hiring professionals would disqualify a candidate if they simply touched their phones. Turn your device off and put it away.

81% of respondents agree that badmouthing a previous employer or employers is bad news. Stay positive throughout the interview.

80% would not hire a candidate with visibly bad hygiene. Bad hygiene tends to give the impression of sloppy work habits.

76% would show a candidate the door if they appeared arrogant. Bosses need to know you're humble enough to be willing to learn and take responsibility for mistakes.

71% wouldn't hire a person who missed the dress code memo. Look at what others in the company wear and match it, or dress just a bit better for the interview.
---
"We live in a society exquisitely dependent on science and technology, in which hardly anyone knows anything about science and technology." ~ Carl Sagan
---
Staying Up Late Is Bad For Your Health
Benjamin Franklin's advice, "Early to bed and early to rise makes a man healthy, wealthy, and wise," turns out to be true—at least the "healthy" part. A British study of genes and health analyzed surveys of more than 400,000 people and found that night owls have a 10% higher risk of death over a 6.5-year period than early risers, according to an article on the NBC News website.
The negative impact of burning the midnight oil doesn't depend on how much sleep you actually get—both night owls and early risers reported getting the same amount—but on the fact that it throws the body's natural rhythms off track. Also, the study found that people who stay up late are more prone to eat fattier foods and drink more alcohol. In addition, staying up late at night has been shown to increase depression and mood disorders, especially among people 50 and older. 
---
Good Housekeeping: 100 Best Organizing Tips For The Tidiest Home Ever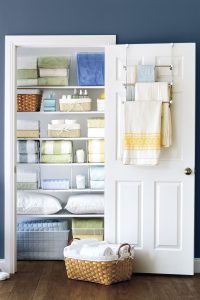 From Good Housekeeping, "All the solutions you need to declutter your closet, bedroom, kitchen and other small spaces. Follow these expert-approved organizing tips to tackle clutter in every part of your home. There are hacks for spaces of varying shapes and sizes: the most-visited rooms (bedrooms, bathrooms and kitchens), popular nooks and crannies (drawers, closets and kitchen cabinets), and places that become the catch-all for, well, everything (desks, dresses and shelves). The choice is yours: Declutter your entire home or pick a few organizing methods to take control of your home one small step at a time. As a result, you might even free up some extra space … which isn't an excuse to fill it with more stuff, just sayin'."
For more go to: 100 Best Organizing Tips For The Tidiest Home Ever
---
Self-Doubt Afflicts

Many Creative People
Most of us imagine that successful people have all the confidence in the world. When it comes to creative types – like authors, actors, and singers – success doesn't necessarily remove their self-doubts. Perhaps that's what drives them to go further, strive harder, and ultimately become successful. Doubt is their engine of success! Here are a few examples:
Jack Paar, entertainer and early host of The Tonight Show: "Looking back, my life seems like one long obstacle race, with me as its chief obstacle."

Julie Andrews, Oscar-winning actress: "Sometimes I'm so sweet even I can't stand it."

Berkeley Breathed, Bloom County cartoonist: "I know my limitations. I could never make it as a writer, and I could never make it as a fine artist."

Harlan Ellison, science-fiction writer: "I don't remember anyone who could stand being in my company for more than five hours without running into the street."

Bob Dylan, singer/songwriter: "I feel like I fall short in just about everything."
---
Put Your Money In The Right Charity
You don't have to be rich to spread the wealth. Just be discerning when you give to philanthropic organizations. Ask these questions before you write your check:
Do principles match actions? Does the organization have people who are totally committed to doing good in the world? Organizations and people can give away a lot of money, but if their personal or professional actions don't reflect higher values, it will eventually undermine their causes.
Is the organization original and imaginative? If an idea makes you say, "Wow!" or makes you laugh, then it's probably a good candidate for your support.
Does the organization take a long view? Find organizations that take a strategic view of what they do based on the past and the future.
What's the organization's profile? Some of the best organizations don't get much attention because they're smaller and less likely to be influenced by other groups, or dominated by people who give them big money. They can still do good work, though. Don't let the big organizations get all your donations.
---
Southern Living: 18 Fall Plants Perfect for Pots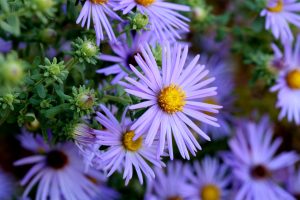 From Southern Living, "When the air turns cool and crisp, it's a good time to refresh containers. The heat and humidity-loving plants of summer are fading with the cooling temperatures. We're waving goodbye to them—until next summer, at least. Fall is the season for plants that can thrive with less sun and chillier temps while still bringing the drama with blooms and foliage. It's time to get your hands dirty and put those green thumbs to work on planting fall container gardens. We've collected a few of our favorite fall plants that will last in your container gardens all season long. We included classics like mums and zinnias as well as a few plants you might not already have on your autumn planting radar. Read on for our September-to-November favorites—what are your favorite fall plants for pots and hanging baskets?"
For more go to: 18 Fall Plants Perfect for Pots
---
Advice for Losing Weight by Lifting Weight
The key to building lean muscle is strength training. If you've been lifting weights without seeing a transformation to your body composition, you may not be lifting the right amount of weight, or doing enough sets, reps, or a combination of the two. Here's what you need to do to burn fat and build lean muscle mass.
Split your workout days into heavy, medium, and light to encourage "muscle confusion" and reduce plateaus.

Heavy weight day: Do three sets, decreasing the amount of reps in each set. Start with 10 reps, decrease to eight reps in your second set, and your final set should be only six reps. Be sure to take one and a half to two minutes rest in between each set. Add one set of a different type of strength training, such as planks or resistance bands.

Medium weight day: Do three sets of 12 reps, taking 45-60 seconds of rest between sets. Mix in one set of an alternative type of strength training.

Light weight day: Do three sets of 15 reps with 45-60 seconds of rest in between each set.
---
Draw A Map For Creative Results
Lists are great for organizing your day, setting priorities, and making sure you don't forget important tasks. However, they don't work that well when you're trying to be creative—like when you want to come up with a transformational idea or a game-changing solution.
Instead of a list, try drawing a map. Start at the center of a sheet of paper with your problem, or the situation you want to change. Start writing ideas around the central point. Plant similar thoughts near each other, but at some point, step back and look for connections between separate ideas. Chances are you'll discover links you didn't expect, and by putting them together you'll come up with a new approach that a straight-line strategy wouldn't have produced.
---
DIY: 25 Brilliant Back-To-School Organizational Tips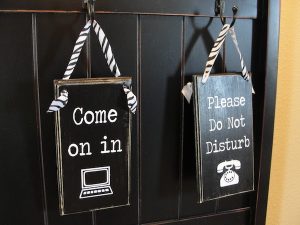 From Clutter.com, "Whether you're rejoicing as a parent with some extra "Me Time" during the day, or a student mourning summer's end, back-to-school season can drum up an abundance of emotions.
Here's one way to make it easier on everyone involved:
Prepare for everything the new school year throws your way.
Below are 25 brilliant back-to-school organization tips and ideas to make swapping beach days for book reports easy, efficient, and — dare we say it — downright enjoyable.
An organized workspace, functional command center, and a helpful app or two will help bring order to homework time and sanity back to your home.
Or, at the very least, you'll always know where to find a sharpened pencil."
For more go to: 25 Brilliant Back-To-School Organizational Tips
---
A Great Politician
Mark Twain once told the story of a Missouri farmer who ran five times for the state legislature without winning. He practiced his campaign talks every day while milking his cow. He filled his speeches with wordy expressions, referring to himself as "my humble aspirant" and his audiences as "my enlightened constituents." He talked of "obtaining a mandate" for his "legislative mission."
Then one day the cow kicked him in the teeth. With his front teeth knocked out, the farmer could speak only words of one syllable. The result? He won his next election and got re-elected many times after that. Who knows if it's true or not?
---
Consumers Prefer A Human Touch
Electronic self-service may be the wave of the future for many organizations, but lots of consumers are bucking the trend. The CRM Buyer website reports that researchers surveyed more than 24,000 consumers in 12 countries about customer interactions, and here's what they found:
80% prefer customer service from a human instead of an automated system.

83% say that interacting with a customer service rep is important on the phone or in a store.

68% believe they're more likely to get a better deal when negotiating in person instead of online.

18% say they would renew products or services because of good personal customer service, even if they were more expensive.
---
August 2022 Trivia Answer
Question:  Are there more dogs or cats in the world?
Answer:  Dogs
Congratulations to Dorothy Montgomer ! Your name was randomly selected from all of the correct entries. You've won a $50 gift card to one of the following: Amazon.com, Target, Khol's, Bed, Bath, & Beyond, Home Depot, Academy, Petsmart, Outback, Carrabba's Italian, Texas Roadhouse, Cracker Barrel, Olive Garden, Domino's Pizza, Papa John's, Chili's, Red Robin, Panera's, OR IHOP.  IT'S YOUR CHOICE!
September 2022 Trivia Question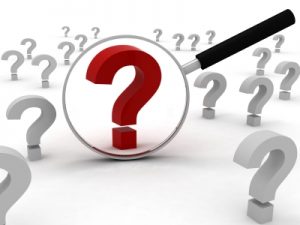 Question: What is the hottest planet in our solar system?  
Everyone who contacts Elisa via email (elisa@brunerteam.com) or phone (832-746-7911) with the correct answer by September 20th will be entered into a drawing for a $50 gift card to one of the following: Amazon.com, Target, Khol's, Bed, Bath, & Beyond, Home Depot, Academy, Petsmart, Outback, Carrabba's Italian, Texas Roadhouse, Cracker Barrel, Olive Garden, Domino's Pizza, Papa John's, Chili's, Red Robin, Panera's, OR IHOP.  It's your choice!
---
My Business Facebook Page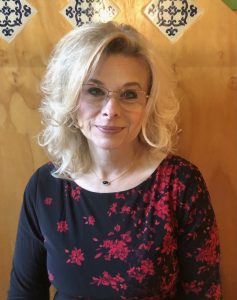 Dear Readers,
You are welcome to check out my business Facebook page where I post our latest listings as well as real estate tips, etc throughout the month. Just go to  ElisaMcNinchRE. 
And as always, thank you for allowing me to be your real estate consultant for life. I love what I do because of clients like YOU! 
– Elisa McNinch, Realtor