Bought With Love
A little girl stood, looking at a table covered in crystal objects at a community craft fair. Every delicate piece shone with perfect clarity in the sunlight, but the most beautiful one was a golden unicorn.
As she stood in awe, hands in her pockets, the owner quietly pulled her father aside and cautioned him not to let the scruffy little girl steal any of his expensive wares. Her father looked the man in the eyes and told him he could personally guarantee his family did not want anything from the stand.
Then, he took his daughter's hand and led her to a far less interesting stall with kitchen goods, where he pulled out a wrinkled $5 bill and bought a magnet printed with a unicorn. It was no crystal statue, but the girl liked it and put it on the fridge when they got home, where it remained for many years.
Long after she stopped believing in unicorns, the girl graduated from high school and went off to college. Her father did not go with her to the campus dormitory, but said he'd see her when she came home next weekend and wanted to hear all about her new digs.
Unlocking the door to her new dorm room, the young lady saw a bed, a small dresser and a miniature fridge – just like every other dorm room. Hers, however, had the unicorn magnet stuck on the refrigerator door along with a note.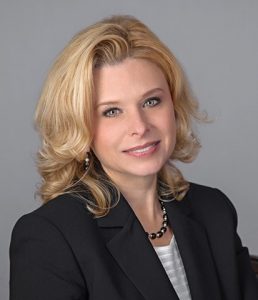 "My dearest daughter," the note read, "I am the luckiest dad in the world, and I am so proud to have you as my daughter.
Love, Dad."
~ Elisa McNinch
---
Featured Listings
Click on the Home button on the top menu bar to navigate to the main BrunerTeam website or use the right-hand window. Take a look at our Feature Listings below:
---
Sunshine and Sleep
An old, tired looking dog ambled into a man's backyard one afternoon. He was obviously well fed, with a red collar and a good disposition.
The man pet the golden dog on his soft head for a few minutes. The pooch stretched out and went to sleep on the sunny porch, so the man went inside to make lunch. When he came back outside, the dog had left and likely returned home.
The dog came back the next day, and the day after that, sitting for attention until he fell asleep. Soon, he was coming every single day. The man didn't mind, but he was curious, so one day he pinned a note to the dog's collar: "Your friendly, sweet dog comes to visit me every day for head pats and then a long nap. I just wanted you to know that we enjoy his visits. Where does he live?"
The next day the dog arrived with a response tied to his collar: "Thank you! Our family lives in the blue house on the corner. We have five children at home, and I think my dog might be trying to get some rest. Maybe I can come with him tomorrow?"
---
Smile On
Mental health may be improving in the wake of the pandemic. U.S. workers seem to be demonstrating mental resilience as the pandemic shows signs of easing, according to the latest Mental Health Index: U.S. Worker Edition. By the end of February 2021, reports showed stress, memory, resilience, conscious negativity, risk of post-traumatic stress disorder, social anxiety, and depression had all returned to pre-pandemic levels.
Among some of the positive findings, risk of addiction among women is down 39%, non-conscious negativity bias is down 8%, and social connectivity is up 3%.
---
DIY: 
"Biggest Mistakes To Avoid When Growing Tomatoes"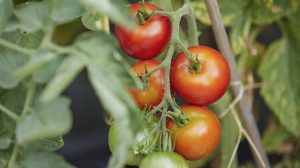 According to Southern Living Magazine, tomatoes are easy to grow as long as you follow the rules. Take a look at this informative article on what to avoid when growing your own tomatoes. Go to:
Avoid This Mistake When Growing Tomatoes | Southern Living
---
Support Your Fellow Man
National Men's Health Week is celebrated each June in the weeks leading up to Father's Day on June 20th. You can support the men in your life by having healthy habits yourself and by making healthy choices, including these three small (but powerful!) suggestions from the Centers for Disease Control and Prevention.
Make healthy food choices and include vitamins and minerals in your daily diet that may help protect you from chronic diseases. Limit foods and drinks that are high in calories, sugar, salt or fat.

Adults need 2½ hours of physical activity each week. Regular physical activity can help control your weight, reduce your risk of heart disease and some cancers, and can improve your mental health and mood. Find fun ways to be active together!

Help the men in your life recognize and reduce stress. Help each other learn ways to manage stress including finding emotional support, eating well, exercising regularly, and getting enough rest.
---
Time for a "Digital Detox"?
A Yahoo! survey of 1,000 people found that 67% agree that technology makes life easier, but nearly as many (55%) believe that it's also a distraction, and 33% worry it undermines people's ability to connect with one another.
Still, 54% said that abstaining from their devices didn't result in the positive benefits they'd hoped for and questioned whether shutting down is truly beneficial.
Rather than forcing yourself to close down entirely, it might be wiser to turn off notifications or schedule some time on a "Do Not Disturb" setting. That leaves you free to utilize technology on your own terms, while stepping away from the virtual world.
---
Monthly Recipe: Summertime Blueberry Tart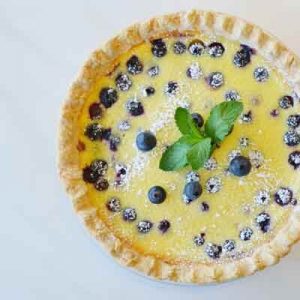 This refreshing summertime dessert features fresh blueberries and the flavor of lemon from Land O'Lakes.

Go to: Summertime Blueberry Tart Recipe | Land O'Lakes (landolakes.com)
---
Diversity Dialogue
Many companies are taking steps to address diversity when hiring and setting company policy. However, jobseekers can also ask questions to determine whether company culture fits their standards for diversity and inclusion.
According to the College Recruiter website, here are five questions potential employees might pose during an interview:
What do you do to create an inclusive team environment and how do you measure those efforts?
How would you describe this company's culture?
What resources does the company provide to support minority and/or veteran employees?
What are some of the key diversity actions your organization has taken in recent months?
How can employees get involved in diversity initiatives in your workplace?
---
Changing Spaces
Here's an interesting fact: most people who moved during the COVID-19 pandemic didn't flee big cities or even move very far away from their previous homes.
The Bankrate website reports on a survey it conducted that the top three cities people left were Manhattan, Houston, and Austin, but each city lost a net of fewer than 15,000 citizens. According to mail forwarding data from the U.S. Postal Service, the rest of the cities in the top 10 list lost fewer than 10,000 residents overall.
Why did they move? Respondents said they relocated to be closer to friends or family, find a better cost of living, or have more living space.
---
Gift Ideas for Dad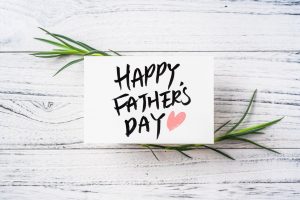 Father's Day is Sunday, June 20th. Below are some websites that may help you craft just the right way to remind your dad what he means to you. Remember that it truly is the thought that counts when remembering and acknowledging these priceless dads in our lives.
---
Boost Your System
The COVID-19 pandemic spotlighted the importance of having a healthy immune system. However, the Times Now News website reminds us that these foods can help everyone fight off infections more easily:
Vitamin E. An antioxidant, this nutrient helps the body fight off infection by neutralizing free radicals. It also helps your body's cells regenerate. Vitamin E can be found in vegetable oils, nuts, seeds, and avocados.
Vitamin D. Naturally created through exposure to sunlight, this vitamin is phenomenal at supporting bone growth and helping the body absorb calcium. Vitamin D can be found in red meat and oily fish, it is also a commonly added supplement to many cereals.
Protein contains amino acids essential for the function of T cells, which protect the body against pathogens. A diet with lots of protein can boost metabolism and also reduce appetite, aiding in weight loss. You'll find protein in meats, poultry, seafood, eggs, beans, nuts and seeds.
Vitamin A. Known as beta carotene, this boosts the health of the intestines and respiratory system, protects eyes from night blindness and age-related decline, lowers the risk of certain types of cancer, and improves bone health. You can find vitamin A in carrots, sweet potatoes, spinach, broccoli, and red bell peppers.
Vitamin C. This helps stimulate the formation of antibodies. The body doesn't produce or store it, making daily consumption essential to health. Fortunately, vitamin C is found in many foods, like fruits including lemons, oranges, grapefruits, tangerines, and strawberries, as well as vegetables such as bell peppers, spinach, kale, and broccoli.
Zinc deficiency has been linked to immune dysfunction. Zinc assists the body in making proteins and DNA, and also contributes to wound healing, as well as supporting childhood growth and development. Foods rich in zinc include beans, seeds, nuts, meat, poultry, and seafood.
---


Did you know?
Father's Day originated June 19, 1910, in Spokane, Washington.
---
Stay Flexible
The pandemic forced many people to shift jobs and careers. Even though conditions are easing as vaccinations become readily available, it's important to maintain your ability to adapt to sudden changes. Try some of this advice for when things are uncertain:
Develop different options for yourself. Don't limit yourself to one role in your job or career. Look at all your strengths, and plan how you could use each one to position yourself differently.
Focus on enabling success. Working from home forced people to question conventional workplace practices, collaborate with each other, and achieve results from different locations. Keep this mindset going forward instead of seeking 'business as usual'.
Recognize the value of the people in your life. The crisis of the past year has probably made you aware of who you can depend on—who can solve problems, who manages projects well, who collaborates effectively with others, and so on. Seek out opportunities for collaboration where you will mesh well.
Embrace the uncertainty. Change takes you out of your comfort zone. Get used to dealing with the in-between feeling of moving from the past to the future. Take advantage of downtime to recharge yourself and learn new skills and coping mechanisms.
Work on exploratory projects. Volunteer for whatever you can in your organization, or outside of it. You'll stay busy, learn new things, and show that you're flexible and ready to adapt to your employer's needs, even if they take you in a new direction. At the same time, try to develop a few projects on your own to stretch and stay fresh instead of playing it safe.
Reconnect with other people. Check in with the people in your network. Your goal shouldn't be simply to scout out new jobs, but to find out what's going on, how other people are coping, what you can do to help, and maybe spot some new opportunities as the environment continues to change.
---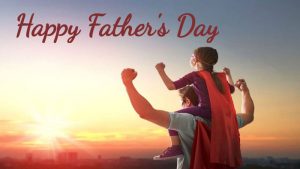 To all the great fathers out there, from new dads to second dads to pet dads:
Happy Father's Day!
---
May 2021 Trivia Answer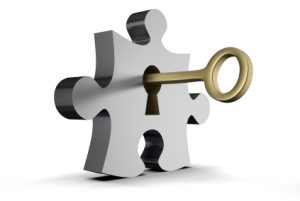 Question:  What country celebrates Materice? 
Answer: Yugoslavia  https://www.ecooe.com/ecooe-life/special-celebrations-of-mothers-day-in-different-countries/   
Materice —- this is what Serbians call their mother's day, which is celebrated before Christmas about two weeks in an interesting way: when mothers are still sleeping in bed in the morning, the children will sneak into their bedroom and tie them up. After waking up, mothers will implore their children and give them gifts stowed under the pillow in exchange for their "freedom."
Congratulations to Will Neuhaus  ! Your name was randomly selected from all of the correct entries. You won a $50 gift card to one of the following: Amazon.com, Academy, Target, Khol's, Bed, Bath, & Beyond, HEB grocery, Willie's Icehouse, OR Pappas restaurants. Your choice!
June 2021 Trivia Question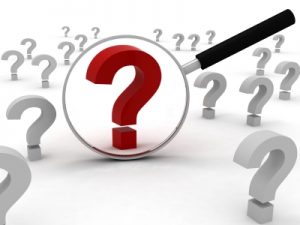 Question: 'Sphenopalatine ganglioneuralgia' is the scientific name for what?
Everyone who contacts Elisa via email (elisa@brunerteam.com) or phone (832-746-7911) with the correct answer by June 20th will be entered into a drawing for a $50 gift card to one of the following: Amazon.com, Academy, Target, Khol's, Bed, Bath, & Beyond, HEB grocery, Willie's Icehouse, OR Pappas restaurants. Your choice!