Why Does Reheated Coffee Taste Bad?
The answer has nothing to do with the microwave and everything to do with the volatility of aromas and chemicals in coffee.
Coffee is all about science. The drink has over 1,000 aroma compounds, plus a complex profile of proteins and acids.
Several studies point out that the intensity of the 'roasty-sulfur O=OPy' odor of coffee plays a key role in how it tastes. The scent decreases rapidly after initial brewing, as it loses those aromatics to evaporation, resulting in a loss of taste.
Also, some of the different compounds in coffee fall out of solution as it cools. Proteins tend to sink to the bottom, while oils float to the top, leaving a skim of oil on top of old coffee. The acidity also increases, and the taste turns sour. Essentially, the flavor profile breaks apart and can't be put back together again— just like Humpty Dumpty.
So, what's the best way to reheat coffee?
Experts and regular folk alike agree: try to avoid the microwave. Store hot coffee in an airtight thermos. Or better yet, start from scratch when you want a hot cup.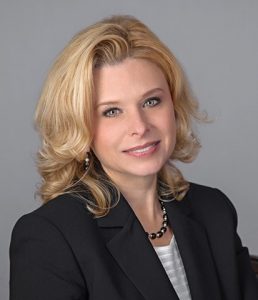 Some people in surveys have said that reheating coffee in the microwave to "warm it just enough" to drink is better than reheating it to very hot…but this may depend on how cool your coffee has gotten in the first place, or how much of its original flavor profile was lost before reheating.
I hope this helps you enjoy your next hot cup of coffee!
~ Elisa McNinch
Our Featured Listings
Click on the Home button on the top menu bar to navigate to the main BrunerTeam website or use the right-hand window. Take a look at our Feature Listings below:
"April Showers Bring May Flowers"
We've all heard the old "April Showers" rhyme, but you might not know where the rhyme originated. It can be officially traced back to the mid-1500s, although earlier use of the phrase probably existed.
The first time it turned up in print was in 1557, written by a farmer named Thomas Tusser. His poem, compiled in rhyming couplets, was called A Hundred Good Points of Husbandry and contained instructions and observations about farming and country customs in the Tudor period of England.
In the April section on Husbandry, Farmer Tusser wrote:
Swéete April showers,
Doo bring Maie flowers.
Tusser could have been referring to something agrarian societies have probably known for millennia…at least those living in particular temperate zones. Basically, the influx of rain in April coincides with the warming of the weather in May which brings forth flowers.
But since he was also a keen observer of life and a poet, he could as easily been using the phrase metaphorically as a reminder to look for opportunity in adversity.
Dress For Success
This may add a new angle to the phrase "dress for success": A study published in the journal Social Psychological and Personal Science suggests that how you dress may influence how you think.
Researchers found that dressing in formal clothes may help you with big, broad, long-term thinking, letting you focus on the forest instead of the trees. Formal attire may also help you in business negotiations, making you feel more influential than someone in casual clothes.
On the other hand, a more casual wardrobe can help you connect better with peers, while reducing obstacles to cooperation and teamwork. You're more comfortable, and co-workers may be more comfortable with you in turn.
Monthly Recipe: Doughnut Puffs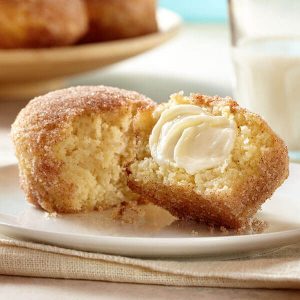 Are you cooking more at home? Are you, like my nephews missing their weekly trip to the doughnut shop? Wanting to create something new for breakfast or a mid-afternoon treat? Try this sweet cake-style doughnut, but as are as easy to make as muffins. Great recipe by Land O'Lakes at: 
https://www.landolakes.com/recipe/17920/doughnut-puffs/ 
Hone Your Life Vision
Just as businesses are guided by a vision, your life can also benefit from having a vision. A vision is a description of your idealized lifestyle and outcomes. Vision is often based on living according to your highest values and principles.
When honing your life vision, here are things to keep in mind:
Your vision shouldn't be about "shoulds." A compelling vision is based on what you want to achieve, not what you (or others) think you should have or should do.

A vision includes identifying your highest values. One exercise is to list all of your most important values (such as honor, trust, fun, play, love, etc.), then imagine you have to throw away one of your values. Which one would you cross off? Then you have to throw away another value from your list. You keep doing this until you're left with the values you refuse to throw away.

Focus your vision on a higher sense of what you'd like out of life based on your values, without worrying about specific details.

Keep your vision distinct from your goals. A goal has a time-bound and measurable outcome. A vision is the broad sense of direction you want your goals to take you.

Keep your vision fresh. If you're feeling bored, reevaluate your life vision. Are you still on the right path? Are you living your vision and finding that it's not what you thought it would be? Or have you discovered that there's more to life and you need a bigger vision?
Experiencing Cabin Fever? Ideas for Kids Stuck at Home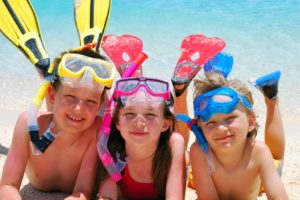 With kids spending weeks out of school and trapped in the house, children of all ages are bound to experience levels of boredom. The Internet has some websites with some great ideas for both you and the kids. Here are some, however, I encourage you to email me other sites and I will gladly to post them below. This is a way parents & grandparents can help one another keep the kids engaged during this time.

Living Montessori Now

– lots of engaging activities (submitted by Andrea Biernacki)

Red Ted Art – lots of arts & crafts (submitted by Andrea Biernacki)
Let's Make Art – Really fun water coloring YouTube channel – you can download printables for free on website and then paint along with the video and

Let's Make Art

main website (submitted by Andrea Biernacki)
Cosmic Kids –

yoga for kids (submitted by Andrea Biernacki)

Mystery Science –

free-trial right now (submitted by Andrea Biernacki)

GPB –

helping kids learn Spanish (submitted by Andrea Biernacki)

Beachbody Kid Workouts –

workouts you can do with your kids (submitted by Andrea Biernacki)

Playdough Recipe: 2 cups flour, 1/2 cup salt, 1/2 cup vegetable oil, & 1 cup water (submitted by Amy Barile)
Ideas and Suggestions from Amy (submitted by Amy Barile):

Playdough and cookie cutters is always good.

Ice painting – kids mix their own colors (art and science), freeze the cubes with popsicle sticks as handles. Best done outside.

Plastic cup stack challenge – how many in a given time.

Live zoo feeds and many zoos have related kid activities.

Build "forts" inside the house.

Use old magazines to make collages – maybe show their favorite things, a fantasy world, etc.

Crystal growing – lots of tutorials on Pinterest.

Scavenger hunts – could be nature-based or around the house.

Paper airplane competitions.

Journaling about this time and interviewing family and friends about it. We are living through a major historic event. They will want to look back at it with their kids and grandchildren down the road.

Send more ideas & websites to my email at Elisa@BrunerTeam.com
I'm always asked, "What's the secret to success?"
But there are no secrets. Be humble. Be hungry.
And always be the hardest worker in the room. —Dwayne Johnson
Celebrating Easter on Sunday, April 12, 2020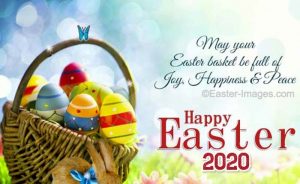 The History Of Easter Egg Hunting
Many cherished Easter traditions have been around for centuries. The Easter bunny, reportedly began in Germany with an egg-laying hare.
The decoration of eggs is believed to date back to at least the 13th century, while the rite of the Easter parade has even older roots.
But the novelty of hunting for Easter eggs was first referenced in writing in England. During A. E. Housman's inaugural lecture as Professor of Latin at University College, London in 1892, he said, "In Germany at Easter time they hide coloured eggs about the house and garden so that the children may amuse themselves in discovering them."
Keep Workplace Ideas Flowing
Ideas are crucial to innovation and growth, but many employees choose to keep their ideas to themselves. Why?
One of the most common, and most easily remedied, reasons is proximity. Studies have found that employees are extremely unlikely to share information with co-workers who sit more than 30 feet away from their workstations. To create cross-functional sharing, work areas may need to be rearranged, or more frequent meetings arranged. Other reasons that the flow of ideas gets stopped:
Fear of rejection.

Fear of exposing ignorance, or fear of embarrassment.

Fear of theft.
The first two fears are usually due to office culture, and change must come from the top down. Otherwise, an employee must be skilled at influence to get their ideas accepted.
The fear of having ideas stolen is more difficult to address. It is the reason that many organizations report difficulty in getting employees to participate in knowledge management systems. Some organizations have achieved success by including the sharing of information and ideas in the annual review process and linking such behavior to raises and rewards.
DIY: Cleaning Your Home To Fight Coronavirus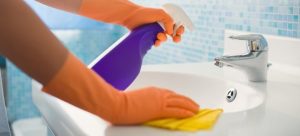 From www.DoItYourself.com here are some cleaning techniques for cleaning your home to help fight off COVID-19. Scientists have discovered that virus can live on surfaces anywhere from a few hours to several days. Go to 
https://www.doityourself.com/stry/cleaning-your-home-to-fight-coronavirus
Get Up And Work Out
The alarm rings. Do you leap out of bed to head for the gym? Or hit snooze? Motivating yourself to get up and start exercising can be tough. Try these tips to get moving:
Eat light the night before. A heavy snack right before you hit the mattress will make you feel lethargic in the morning.
Get a full night's sleep. You'll wake up feeling refreshed and energetic.
Lay out your clothes the night before. If all your gear is waiting for you, you have fewer excuses between you and your exercise.
Get a buddy. Getting over resistance might be as easy as having someone call you.
March 2020 Trivia Answer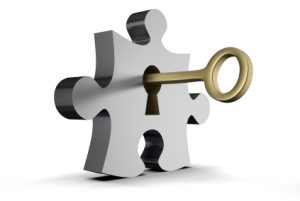 Question:  When was the coil spring invented? 
Answer:   In 1763, by R. Tradwell.
Congratulations to Sharon Morse! Your name was randomly selected from all of the correct entries. You won a $50 gift card to one of the following: Amazon.com, Academy, Target, Khol's, Bed, Bath, & Beyond, HEB grocery, Willie's Icehouse, OR Pappas restaurants. Your choice!
April 2020 Trivia Question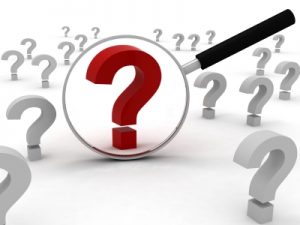 Question:  Daffy Duck first appeared in April of what year?

Everyone who contacts Elisa via email (elisa@brunerteam.com) or phone (832-746-7911) with the correct answer by April 20th will be entered into a drawing for a $50 gift card to one of the following: Amazon.com, Academy, Target, Khol's, Bed, Bath, & Beyond, HEB grocery, Willie's Icehouse, OR Pappas restaurants. Your choice!