Reacting And Responding
At a restaurant, a June bug suddenly landed on a lady and frightened her. With a panic-stricken face and trembling voice, she started jumping desperately trying to shoo the bug. Her reaction was contagious and everyone in her group also got panicky. Then the June bug flew away and landed on another lady in the group.
Now it was the second lady's turn to continue the drama. The waiter rushed forward to her rescue. In the relay of throwing it back and forth, the June bug next fell on the waiter who stood firm, composed himself, and observed the behavior of the bug on his shirt.
Confidently, he grabbed it with his fingers and threw it out of the restaurant. While I sipped my coffee and watched with amusement, I wondered if the bug was responsible for their frantic behavior.
If so, then why was the waiter not disturbed? He handled it near to perfection without any chaos.
It was not the bug, but the inability of the ladies to handle the disturbance caused by the bug.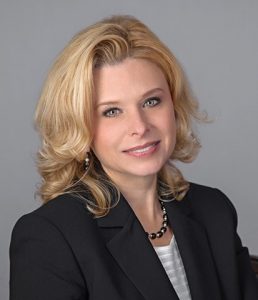 When faced with an unexpected bug the women instinctively reacted, while the waiter wisely responded. Reactions can be emotional and uncontrolled but, by responding instead of reacting, we allow ourselves a chance to consider our decisions carefully.
At that moment, I understood that I should not react in life. Instead, I should always respond.
~ Elisa McNinch, Realtor
---
Our Featured Listings
The Houston housing market has softened and seems to bein the process of becoming a more "balanced market" again. If you are searching for a Realtor to help you list or buy a home, we encourage you to give us a call to see if we are the "right" agent for you.  
Take a look at our Featured Listings below:
If you would like to search the Houston MLS system for your next property, click on the Home button on the top menu bar to navigate the main BrunerTeam website.
Note: We are taking new listings all of the time.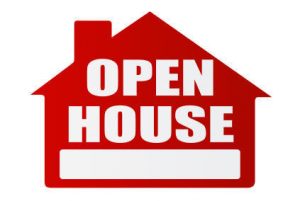 5307 Green Hazel in Windsong – (LEASE) – Open House on Saturday, 3/4 from 12noon-3PM. Home with 3 bedrooms, 2.5 baths is ready for immediate move-in. www.har.com/73717628 Open House agent: Thomas McMullen (915-240-6444)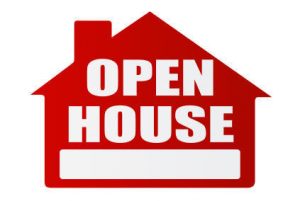 15918 Capri in City of Jersey Village – Open House on Sunday,  3/5 from 1-4PM. There are 3 "dwellings" or separate areas on almost 1/2 acre. Main house (3161sqft with 4 bedrooms & 2.5 baths), garage apartment with full bath (550sqft), and wheelchair accessible guest house (745sqft) and swimming pool. www.har.com/5296486  Enjoy the JV Farmer's Market from 11am-2pm and then come by and take a look at this one-of-a-kind property. Open House agent: Elisa McNinch (832-746-7911)
---
Four Things To Know Before Buying An Induction Cooktop
Traditionally, gas ranges have been the first choice for dedicated home cooks, but that's likely to change. Induction cooking is gaining steam and according to Forbes, it will overtake gas and electric ranges and cooktops within a couple of decades. But before you switch to induction, there are a few important things you should know:
Induction stoves are more expensive than gas or electric. The higher price often pays off in the long  run, though, because induction models use about  10% less energy. Induction cooking also saves time because cookware heats faster and more evenly.

You might need new cookware. Induction works by activating iron particles to create heat, which limits users to stainless steel or cast iron. Copper, glass, or aluminum cookware will stay stone cold.

Induction is safer than gas or electric. If safety is a concern—think small children or curious pets—then induction might be a good choice because only the cookware becomes hot, meaning there are no open flames and the cooktop always remains cool to the touch.

Induction takes time to master. Induction burners require precise placement of the cookware to activate the heating element, and shorter cooking times require you to adjust your usual routines.
---
What Happens After Mardi Gras?
Every year, the streets of New Orleans come alive with a flurry of color and sound. As part of the Mardi Gras celebrations on Fat Tuesday this February 21st, revelers can expect to be showered in all sorts of trinkets from parades— some are highly prized collectibles amongst wild merrymakers. Others? Not so much!
But many beads aren't that prized. In fact, about 40 tons of beads must be pulled out of storm drains in New Orleans each year, and that's just the start of the cleanup.
In 2019, garbage trucks collected more than 1,300 tons—or 2.6 million pounds— of trash. In 2021, because of the pandemic, Mardi Gras parades were canceled. Although the streets were cleaner and the city was quieter, people still held parties resulting in what is believed to be 50,000 COVID-19 infections.
Meanwhile, the industries that grew up around Mardi Gras were quietly shrinking. According to some sources, millions of pounds of beads had to be warehoused, causing losses of $30 million to $40 million in 2021.
---
Monthly Recipe: Irish Mist Brownies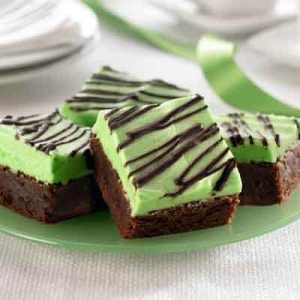 From Land O'Lakes "This fudgy brownie is layered with mint butter cream and drizzled with chocolate."
For more go to:  Irish Mist Brownies
---
How Facebook Marketplace Got Started
Some of the biggest moves in the business world fly under the radar but can still have a massive impact on organizations and society at large. While celebrity CEOs, such as Elon Musk, make international headlines, Deb Liu never graced the front page for launching Facebook Marketplace.
Regardless, her efforts changed the way many people buy and sell. Interestingly, Liu first pitched integrating commerce into Facebook during a job interview in 2009. Liu landed a role at Facebook, but the commerce idea initially failed to gain much traction.
Nevertheless, she persisted, and the project slowly snowballed. Meanwhile, Liu helped set up the company's Credits program, which people can use to play video games. She also worked on the Facebook Platform, which enables developers to use Facebook data to build applications and services. Ultimately, Liu approached her time at Facebook with the mindset of an entrepreneur.
She continued to pursue her vision of integrating commerce, and Facebook Marketplace launched in 2016. The rest is history. Facebook Marketplace drummed up $26 billion in revenue in 2021, and Meta says that a billion shoppers a month use the platform. These days, folks use Facebook Marketplace to run virtual garage sales or even to remove vehicles from their garage.
---
The Future Of Organ Transplants
Surgeons at the University of Alabama at Birmingham have successfully transplanted kidneys from a genetically modified pig into the abdomen of a 57-year-old man who was clinically brain dead. According to the New York Times, the kidneys functioned well without signs of rejection. The landmark procedure occurred just weeks after University of Maryland surgeons completed a successful pig-to-human heart transplant. Researchers believe that organs grown in genetically modified animals could potentially save countless lives. In the United States alone, more than a dozen people die every day while waiting for a kidney transplant.
---
March 2023 Happenings In Houston
Welcome March in Houston. Spring has arrived and Houston has so much to do and enjoy. Take a look at some events and activities Houston has to offer: Houston Livestock Show & Rodeo, St Patrick's Day events, Theater Under The Stars, "Cirque de Sol" at Sam Houston Race Park, "Moulin Rouge: The Musical" The Hobby Center, "Romeo & Juliet" at Houston Ballet, Children's Museum, Houston Zoo, "Menopause The Musical" at Wortham Theater, N.A.S.A & Space Center Houston, Art Car Museum, Arboretum & Nature Center, Natural Science Museum, Kemah Boardwalk, & SO MUCH MORE! Take a look at some of the events in the links below for you, your family, & friends to enjoy in Houston & the surrounding areas:
Visit Houston: March Events in Houston 2023
Houston Mom's: Happenings in Houston in March
Kids Out and About.com: March activities in & around Houston
101 Family Day Trips Around Houston
---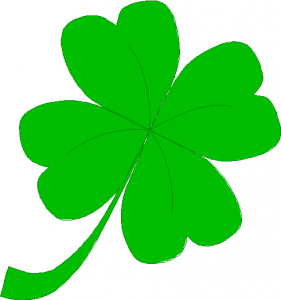 Yeehaw! It's time to rodeo in Houston!!!
Welcome to the Houston Livestock Show & Rodeo.
February 28 – March 19.
For more information and details go to: https://www.rodeohouston.com/ 
---
March Roundup
International Women's Day, March 8: A day to celebrate women and women's rights worldwide.
St. Patrick's Day, March 17: A global celebration of The Irish culture. Don't forget to wear green! *Pinch*
Spring Equinox, March 20: This day marks the beginning of spring. Wahoo!
National Mom and Pop Shop Owners Day, March 29: Our economy could not run without mom-and-pop businesses. Head to your favorite small business and thank them with a purchase.
National Doctors Day, March 30: This is an annual observance dedicated to physicians who enrich and save lives. Why not call or text your doctor and thank them for all they do?
---
Celebrate St. Patrick's Day on Friday, March 17th.
---
Heart-Healthy Sardine Avocado Toast
The humble-tinned sardine has never gotten a fair shake. Tender and a little salty, these tiny members of the herring family typically lack any unpleasant fishy odor or taste. They are packed with heart-healthy omega-3 fatty acids, vitamin B-12, calcium, and other beneficial minerals. The American Heart Association recommends eating oily fish twice a week. Tinned fish, such as sardines, are an easy, inexpensive, and shelf-stable choice. Combined with heart-healthy avocado and a fried or poached egg, sardine avocado toast is filling and delicious. 
Ingredients:
4 slices of sturdy bread
1 large ripe avocado
4 large eggs
1 tin sardines (smoked sardines in olive oil is recommended)
1 teaspoon lemon juice
Salt and pepper to taste
Pinch of garlic powder
Balsamic vinegar
Peel and mash the avocado. Add lemon juice and garlic powder, and season to taste with salt and pepper. Set aside, then remove sardine fillets from the oil—about two fillets per slice— depending on the size of the fillets. With a fork, break the fillets into chunks and discard any stray pin bones. Set aside and toast the bread.
While your bread toasts, drizzle oil into a skillet and place over medium-high heat until the oil shimmers. Fry eggs to desired doneness (or poach them in boiling water if you prefer a healthier version.)
To serve, spread each slice of toasted bread with mashed avocado and top it with your desired quantity of sardines. Lay the egg on top and drizzle with balsamic vinegar. Add more salt and pepper, if desired, and serve.
---
   
Southern Living: 10 Closet Organization Mistakes You're Making In Your Closet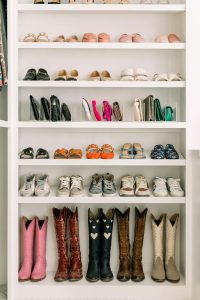 From Southern Living, "Avoid these common blunders for a cleaner, more coordinated closet.
If finding what you're looking for in your closet is an adventure in itself, you're not alone. Overflowing, disorganized closets are an all too common problem, and so are ones that have undergone a big organization effort to no avail. Starting the process of arranging your closet can be intimidating, and it's easy to make mistakes along the way. You can think yourself the owner of a highly organized closet and yet still struggle to find what you need in there.
Whether you've yet to start the process or find yourself with a seemingly-organized closet that isn't quite as functional as you intended, easy fixes can help you optimize your space. Katia Basley, founder of Vision & Hammer, a home organization and interior design studio in Houston, Texas, says that she sees this all the time. If your closet is guilty of any of these oversights, Basley has just the advice for a well-organized and practical closet. You don't need a giant walk-in to find these organizational tips helpful, either. In no time, you'll have a tidy, practical closet."
For more go to: 10 Closet Organization Mistakes You're Making In Your Closet
---
Exercising While Sick: Dos And Don'ts
Regular exercise is a healthy choice for most people and a great way to shake off winter gloom. But when common winter illnesses hit, sometimes the healthiest choice is to stay home and rest. Here are some basic tips to help exercisers know when to grab their shoes and when to head back to bed.
DO the neck check. "If all of your symptoms are above your neck, such as a stuffy nose or mild headache, then it's probably fine to exercise," said Thomas Weidner, professor of athletic training at Ball State University, in an interview with the New York Times. Multiple studies have shown that exercise does not worsen cold symptoms or lengthen illnesses.
DON'T hit the gym if you have any symptoms below the neck including hacking coughs, nausea, upset stomach, fatigue, or body aches. Stay home instead and rest.
DO take it easy. According to Health.com, strongly consider minimizing the intensity if you're used to high-impact workouts. A 20-minute walk is a good choice if you're under the weather and it could alleviate your cold symptoms.
DON'T power through a fever or worsening symptoms. You should be fever-free for at least 24 hours before you exercise again. If you feel worse during your workouts, then recognize that as a sign from your body that you need to rest.
---
SEO Is The Way To Go!
Wearing many hats is one of the principal challenges of running a small business. Company owners might print ads, stock inventory, manage benefits, hire staff, handle customer service, and more. With so much business occurring online, business owners might moonlight as digital marketers.
If so, then a basic grasp of search engine optimization (SEO) can be fruitful. When customers type a search term into Google or Bing, they're presented with a list of web pages related to the typed in keywords.
Search engines send out bots that analyze web pages, looking at both the topic and the quality of content. Using complicated algorithms, the bots categorize and rank web pages and then assign search engine rankings to them.
Through SEO, business owners can make their content more attractive to search engines, which means they will show up higher in the rankings.
The first page of Google search results reels in more than 70 percent of clicks, so a high ranking is important. Getting to the top of search engines for national or global terms, such as "best car 2022," is extremely difficult. Many big companies and publications, such as Ford and MotorTrend, have entire teams that produce SEO content. For such searches as "best burger in Atlanta" or "best barber in Spokane," small businesses face less competition because that local burger joint or barber shop probably doesn't have in-house content producers, which makes it easier for ambitious local businesses to appear at the top of search results.
Also, search engines are good at predicting when people need local results. If you're in Chicago and google "best donuts," you'll be shown local results. The best donuts in Detroit aren't useful for someone in the Windy City. The bottom line is that small businesses might be in the best position to take advantage of SEO.
---
Southern Living: The Best (And Weirdest) Road Trip Pit Stops in Every Southern State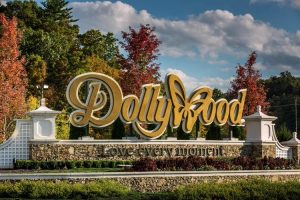 From Southern Living, "As the saying goes, sometimes, life's about the journey, not the destination. We think that the same holds true with road trips. A classic road trip across the South isn't just about the landing point set in your GPS, but the snacks, the company, and of course, the roadside attractions. From "world's largest" record-holding sculptures to the most niche highway-side museums you've ever seen, these quirky attractions are what a road trip is all about. Break up the monotonous miles by adding a quick stop at a funky destination to your course. It may add time to your ETA, but the unique memories with your road tripping companions will be well worth it. Spend a few minutes marveling at a replica Eiffel Tower wearing a cowboy hat, take a load off at an oddly specific theme park, or venture into a local oddity that claims to be an exception to the laws of gravity. For all that and more, here's our list of must-see eccentric pit stops to add to your road trip itinerary. These unique spots are worth the detour."
For more go to:  The Best (And Weirdest) Road Trip Pit Stops in Every Southern State
---
Jokes For Spring
Does February march? 
No, but April may!
What can you find in the middle of April and March, but not at the beginning or end of either?
The letter R!
What is a flower's favorite kind of pickle?
A daffo-dill.
What did the gardener do after she retired?
Not mulch.
---
Office Housekeeping & USB Cables
It's possible to find yourself surrounded by at least half a dozen cords when working or at home of office: One for the phone; the tablet; the tablet keyboard; the laptop; earphone charger; and speaker cord. And don't forget the power cords.
Two people in the same space? Double number of cables.
Of course, you want some cables fairly long to allow use of the device while charging. But pretty soon, the cables turn into a trip hazard. An in addition to the annoying mess, the devices are also at risk from yanks that can pull them off surfaces or destroy ports.
Don't allow cords to hang over your workspace onto the floor. Even a foot or two of cord dangling onto the floor can trip you. You might also roll over the cord with your desk chair and damage it.
In offices, workers often staple cables to surfaces. It may be fast, but this is double trouble since it creates an immediate electrical hazard and an ongoing threat to the cords themselves.
Many products are available to channel, hide, and organize cables.
---
  
Southern Living: Best Small Towns in Texas If You're Looking For Small Town Charm
From Southern Living "Texas—all 270,000 square miles of it—has no shortage of travel appeal. Between the bustling cities to the tiny honky-tonk towns, it'd be nearly impossible to see and do it all—but you can certainly try. In our opinion, the spirit of the Lone Star State can best be found through its charming small towns where friendly smiles and Southern hospitality are still the norm, and you're rarely far away from a Tex-Mex taco or piled-high barbecue sandwich.
While there's an innumerable amount of places and sights worth giving a visit, we've rounded up our favorite Texas towns to help make the 270,000 square miles feel a little bit smaller. (Fun fact: That's roughly the size of France.) Here are the best small towns in Texas."
For more go to:  The Best Small Towns in Texas If You're Looking For Small Town Charm
---
Facing The Mess: First, Make Your Bed
You're not lazy — you're busy, and everyone knows that cleaning isn't fun sometimes, especially when you'd rather relax after a long week. Instead of looking at your house as one enormous chore waiting to be accomplished, start small. Make your bed.
Marathon cleaning is the worst way to start, according to blogger and author Rachel Hoffman in an interview with Today. Tackling it all at once is exhausting and just worsens your anxiety — after all, you know your house will be messy again soon.
Break tasks into manageable chunks, and instead of worrying about everything that needs to be accomplished, focus on what you can accomplish right now. And according to Hoffman, making your bed is an ideal place to start — it takes a minute or two at most, and immediately makes your bedroom look better. And it's an easy habit to establish — just roll out of bed and do it every morning. When you do that, you start each day with an accomplishment!
---
February 2023 Trivia Answer
Question:  Which flower is the world-acclaimed symbol of friendship?  
Answer: Yellow rose  
Congratulations to Dorothy McNinch! Your name was randomly selected from all of the correct entries. You've won a $50 gift card to one of the following: Amazon.com, Target, Khol's, Bed, Bath, & Beyond, Home Depot, Academy, Petsmart, Outback, Carrabba's Italian, Texas Roadhouse, Cracker Barrel, Olive Garden, Domino's Pizza, Papa John's, Chili's, Red Robin, Panera's, OR IHOP.  IT'S YOUR CHOICE!
March 2023 Trivia Question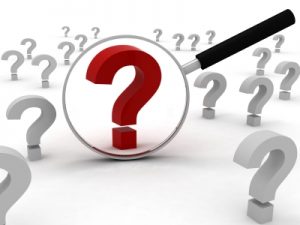 Question: Who was the first woman to win the Nobel Peace Prize? 
Everyone who contacts Elisa via email (Elisa@BrunerTeam.com) or phone (832-746-7911) with the correct answer by March 20th will be entered into a drawing for a $50 gift card to one of the following: Amazon.com, Target, Khol's, Bed, Bath, & Beyond, Home Depot, Academy, Petsmart, Outback, Carrabba's Italian, Texas Roadhouse, Cracker Barrel, Olive Garden, Domino's Pizza, Papa John's, Chili's, Red Robin, Panera's, OR IHOP.  It's your choice!
---
Facebook Page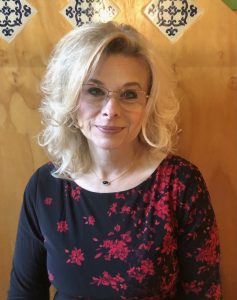 Dear Readers,
You are welcome to check out my business Facebook page where I post our latest listings as well as real estate tips, etc throughout the month. Just go to  ElisaMcNinchRE. 
And as always, thank you for allowing me to be your real estate consultant for life. I love what I do because of clients like YOU! 
– Elisa McNinch, Realtor