DIY: 25 Brilliant Back-To-School Organizational Tips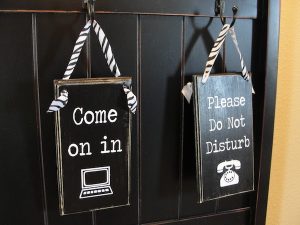 From Clutter.com, "Whether you're rejoicing as a parent with some extra "Me Time" during the day, or a student mourning summer's end, back-to-school season can drum up an abundance of emotions.
Here's one way to make it easier on everyone involved:
Prepare for everything the new school year throws your way.
Below are 25 brilliant back-to-school organization tips and ideas to make swapping beach days for book reports easy, efficient, and — dare we say it — downright enjoyable.
An organized workspace, functional command center, and a helpful app or two will help bring order to homework time and sanity back to your home.
Or, at the very least, you'll always know where to find a sharpened pencil."
For more go to: 25 Brilliant Back-To-School Organizational Tips